MLTA ACT News
Current year
Languages Forum Update, posted 10 May 2018
The latest update from the Languages Forum of the ACT is now available. Preview of topics in
the May 2018 edition
:
A celebration of Languages, Latin American Cultural Centre, Sunday 20 May 2018, 2 pm to 4 pm
ANU Asian Language Taster Courses, Mondays from 5 pm to 6 pm & ndash; 14 May Thai, 21 May Mandarin, 23 May Japanese
ANU Language Teaching Forum, Monday 21 May, Baldessin Brecinct Building, ANU, with Ksenia Gnevesha
ANU online courses available through Open Universities Australia
New course in Tok Pisin
Basic Intensive Persian Course
French classes at Alliance Française de Canberra
CIT Short Courses - Spanish for Travellers commencing soon
Canberra Language Exchange, Tuesdays at 7 pm until 25 June, PJ O'Reillys in Civic
Mother Tongue - Winter Words! Multilingual Poetry Showcase, 2 pm to 5 pm, Saturday 2 June 2018, Woden Youth Centre
Workshop on poetry writing and performance, 2 pm to 4 pm, Sunday 27 May 2018, Woden Library Conference Room
MLTA Teachmeet – see MLTA Events page
Chinese Acquisition: Theory and Practice, 24th Conference of the CLTFA, 7-8 July 2018, Canberra Grammar School
Current issues in child bilingual development, 27-27 July 2018, Macquarie University
EOI for presenters of CLSA workshops in Terms 2 to 4
MLTA ACT Inc. is seeking expressions of interest from current financial members to provide 90-minute professional learning sessions to the Community Language Schools Association on 27 June, 8 August and 31 October 2018. Details and a link to the EOI form are in
the EOI flier
. EOIs should be completed by Friday 1 June COB.
Call for articles, Contact newsletter, posted 22 April 2018
Joanne Chilver is taking over from Ludivine as Publications Editor for the MLTA ACT Inc. Every semester, we publish the CONTACT Newsletter with articles written by our members. CONTACT is emailed to members twice a year, at the end of each semester. If you would like to contribute an article for the Semester 1, 2018 edition please email it to me at
​​contacteditor@mltaact.asn.au
or joanne.chilver@cg.catholic.edu.au. The deadline to send articles for Semester 1 is Friday 1 June (Week 5 - Term 2).
Your students can write something or you can reuse an article you wrote for a school newsletter. It can be about what your students are doing in class, a PD/conference you went to, an excursion, a trip overseas… Ideally, it would be great to have a picture to go with your article (please consider media permission for students).
CONTACT also includes a section called Reading and ICT ideas, so if you have read an interesting article / book / blog… if you have discovered a new ICT resource (App, Website, Google extension…), all you need to do is send me a quick email with a brief description. Finally, if you have any happy news you would like to share (baby, wedding…) please let Joanne know!
National conference for teachers of Chinese, posted 22 April 2018
The Chinese Language Teachers' Association of ACT (CLTAACT) is organising and hosting the 24th Chinese Language Teachers' Federation of Australia Inc. (CLTFA) National Conference here in Canberra from 7 -8 July 2018. The theme of the conference is Chinese Acquisition: Theory and Practice (See attached).
The Keynote Speakers are:
Professor Yang Zhao, Peking University, China
Professor Furukawa Yutaka, Osaka University, Japan
Professor Richard Rigby, Australian National University, Australia
Having the National Conference here in Canberra provides local and regional teachers of Chinese the opportunity to attend the conference to build their capacity and without incurring extra travel and accommodation costs. Teacher/s of Chinese are invited to attend the National Conference. Registration costs are:
1 Day Conference Only (7 July OR 8 July 2018)

1 Day Conference - $200
Conference dinner (Saturday night) - $85

Full Conference (7 July AND 8 July 2018)

Early Bird Special including Conference Dinner - $350 before 15th May
After 15th May including Conference Dinner - $380
Registration deadline is 29 June 2018.
TETC Stage for teachers of French January 2019, posted 18 April 2018
TETC (The Educational Tour Company) has announced dates for
Le Stage 2019
, to be held in Tours, France, from 7 to 18 January 2019. The cost for the 9-day stage will be $2,650. The stage is registered at Proficient level with NESA (the NSW Education Standards Authority), addresssing addressing 1.3.2, 1.5.2, 2.1.2, 2.6.2, 3.3.2, 3.4.2, 6.2.2, 6.3.2, 6.4.2, 7.4.2 from the Australian Professional Standards for Teachers.
Recrutement Professeur des écoles contractuels anglophones 1er degré, posted 18 April 2018
Olivier Boissière est actuellement inspecteur de l'Éducation Nationale. Il a parlé avec Patricia Blumstein d'un
recrutement pour des professeurs d'école anglophones (natifs)
. Le recrutement peut se faire par Skype et jusqu'en fin mai. Si cette possibilite vous intéresse, et vous êtes professeur des écoles avec un niveau de langue B2 en français, veuillez contacter Olivier ou Patricia.
[Olivier Boissière is currently inspector of National Education. He spoke with Patricia Blumstein (TPS) of a recruitment for English-speaking (native) school teachers . Recruitment can be done by Skype and until the end of May. If this opportunity interests you, and you are a teacher with a B2 language level in French, please contact Olivier or Patricia.]
French Network News, posted 18 April 2018
French network news
for April from Lena Britten includes:
Workshop on differentiation and using authentic documents 12 May, enrolment via PLEC
Teacher identified professional learning - courses undertaken at Alliance FrançaISE
Adomania digital workshop, Alliance Française, Thursday 3 May, 4 to 6 pm, rsvp to Jillian Taylor jillian@intextbook.com.au
Term 2 network meeting 17 May from 4 pm at Alliance Française, rsvp via PLEC
Cartier exhibition at NGA
Exhibition on Baudin voyages at NMA
Facebook group for the French Teachers' Network
French competition posters for collection from Alliance Française
Poetry competition
Email list updates
Indieguerillas Exhibition - partnership NGA and MLTA ACT, posted 18 April 2018
Thanks to our continuing collaboration with the National Gallery of Australia, the MLTA ACT has been able to offer two primary teachers the opportunity to create teaching resources for the Indieguerillas Exhibition that is currently showing at the NGA Play, until the 28th of May.
The resources, aligned with Australian Curriculum Indonesian, will be available shortly on the NGA website, along with a series of links that will be staying there more permanently. The resources also align with the cross curricular priority: Asia and Australia's Engagement with Asia.
We invite primary teachers of Indonesian to consider organising an excursion for your primary classes to the National Gallery of Australia to see the Indieguerillas Exhibition, to take full advantage of the resources created for you through the MLTA ACT's collaboration with the NGA.
MLTA ACT 2018 Committee, posted 24 March 2018
Congratulations to committee members elected at the MLTA ACT Annual General Meeting on Thursday 22 March and welcome to new committee members. The updated list of committee members is now on
MLTA Home page
. As MLTA President Veronique Canellas advised in a broadcast email to members, we look forward to continuing the work of the association in promoting language learning and teaching in Canberra and surrounding regions.
ELLA survey, posted 24 March 2018
The University of Melbourne is seeking Primary School teachers of Languages to complete an anonymous online survey about the Early Learning Languages Australia (ELLA) Program and the use of technology in the classroom.
The focus of the survey is twofold:
to gain insight into teacher perceptions of possible benefits primary school students display having participated in an ELLA program at preschool
to understand teacher perspectives on the possible inclusion of ELLA apps and related resources into the early years of primary school.
If you are interested in participating please contact Prof John Hajek at j.hajek@unimelb.edu.au as soon as possible or visit https://www.surveymonkey.com/r/ELLA_research for more information about the project.
Note: If MLTAACT Inc. members are interested in participating then they are to contact Prof John Hajek directly and only engage in the project as members of the MLTAACT Inc. and not as employees of the ACT Education Directorate, CEO or AIS.
ANU seminar on L2 acquisition in Japanese, posted 21 March 2018
There will be a
seminar by Haruka Woods
, PhD candidate, ANU College of Asian and the Pacific, as follows:
Title: Syntax-discourse interface on second language acquisition: Case of Japanese wa and ga'
3:30 pm, Tuesday, 27 March 2018
Venue: Engma Room (#5019, Coombs Bldg #9)

ANU Language Teaching Forum, posted 21 March 2018
The first seminar in the ANU Language Teaching Forum's 2018 program of events will take place on Monday 26 March 2018, with a presentation by Nguyen Bui, PhD candidate, on
Networked Professional Learning in Intercultural Language Education: Evidence of Impact
.
The ANU Language Teaching Forum program for 2018 has seminars scheduled for 26 March, 23 April, 21 May, 25 June, 23 July, 27 August and 24 September, with a few of these dates still available for presentations.
MLTA AGM, posted 20 March 2018
This is a reminder that the MLTA ACT Inc. Annual General Meeting is this Thursday 22nd of March 4:30pm start at Telopea Park School.
Please RSVP using this link: https://goo.gl/forms/aAMaS71uuqfhkjs03 (this is for catering purposes as well as to gauge interest in the different roles).
Come along to learn more about the running of the MLTA ACT Inc. and even perhaps consider joining the Executive Committee! It would be great to have representation from all languages in the members of the committee and to see some new faces helping run our vibrant association. You can nominate yourself or another member using the nomination form.
If you can't make the meeting and would like to appoint a proxy, please use the proxy form.
If you have any questions please let the Secretary know. Please note that you must be a financial member to join the committee so please make sure you have renewed your membership for this year.
Meet and Greet reminder, posted 27 February 2018
This Thursday 1st of March is the Annual
Meet and Greet Function
, 5:00pm for a 5:30pm start, at The Loft at Duxton.
If you forgot to RSVP by the due date last Friday but you do plan on coming, please RSVP.
Please complete your membership renewal before Thursday, if you haven't done so yet, as that is when your 2017 membership lapses. If you aren't sure if you have renewed yet please email MLTA ACT Secretary Annemarie Power, who can verify that for you.
AFMLTA News in Brief, February 2018, posted 23 February 2018, updated 24 February 2018 & 6 March 2018
Refer to the
February 2018 edition of AFMLTA News In Brief
, and the previous news item, posted here 22 January and updated 8 February and 20 March, to see details and registration arrangements for the AFMLTA workshops to be held in Canberra at HBCTL:
Friday 23 March – Ready?Set?Plan!
Saturday 24 March – Ready?Set?Assess!
Enrolment deadline for these workshops has been extended to 23 March 2018.
They are new workshops, so you can still count them for TQI if you participated in the Australian Curriculum Languages workshop in October last year.
Italian Embassy announcement, posted 23 February 2018
Contributi per cattedre di lingua italiana, borse e viaggi di studio e corsi di aggiornamento per docenti di italiano (Cap. 2619/3 - Cap. 2619/2), posted 23 February 2018 – applications close on 12 March 2018 for:
Contributions for teacher training courses (Cap. 2619/3). All applications should be signed and stamped. They should also be accompanied by:
LETTER, signed by the head of the Institution, explaining the reasons for the request.
INITIAL REPORT (Form D)
FINAL REPORT (Form D2) for those institutions who received contributions in the last 5 years
Teacher Training and Personal Development courses should include at least 15 participants and no more than 25.
Contributions for new or existing teaching positions, scolarships and study visits to Italy (Cap. 2619/2). All applications should be signed and stamped. They should also be accompanied by:
LETTER signed by the head of the Institution, explaining the reasons for the request.
APPLICATION FORM – Form A for teaching Positions / Form B for scolarships and study visits to Italy
FINAL REPORT (Forms A2/ B2) for those institutions who received contributions in the last 5 years
Scanned Applications may be anticipated via mail to this address and originals should be sent to the Embassy.
Refer to: DGSPUFF 2018 V ALL. 2 Formulario D2 Relazione finale, DGSPUFF 2018 V ALL. 1 FORMULARIO D Richiesta contributo, DGSPUFV 2018 ALL. 1 Formulari A B 2619 pg2.
Languages Education Information Stall at NMF, posted 17 February 2018
There will be a Languages Education Information Stall at the National Multicultural Festival on Sunday 18 February. Stall organisers are the Canberra Academy of Languages, the ACT Bilingual Education Alliance and the Canberra Region Languages Forum.
Stall E6 will be located in Section E of the NMF footprint, on City Walk, near David Jones. See the NMF map. Look for a sign saying "Learning Languages Canberra".
Mother Tongue Multilingual Poetry, posted 17 February 2018
Come to one - or all - of our multilingual poetry events at the National Multicultural Festival over 16-18 February 2018 in Canberra. Enjoy great food, drink, company, music and - of course - poetry!
5.00 - 5.45pm on Friday 16 February - Stage 4 - a showcase hosted by multilingual poets Asefeh Zeinalabedini and Anita Patel, with poetry in Hindi, Mandarin, Indonesian, Thai, Hungarian, Bengali, Polish, Persian and Malay
8.50 - 9.35pm on Saturday 17 February - Stage 7 - this showcase is hosted by multililngual poet Karina Palomita, with poetry in Uzbek/Turkic, Bengali, French, Indonesian, Serbian, Russian, Mongolian, and Spanish
12.00 midday on Sunday 18 February - Stage 4 - 'Homespun', a poem by four woman poets in six languages, exploring ideas about displacement, longing, belonging and home. If you haven't seen this, it is not to be missed!
Look for Stage 4 and Stage 7 on the
National Multicultural Festival map
.
Email mothertonguemic@gmail.com if you want any other information. And we'll see you there!
Mother Language Walk, posted 17 February 2018, updated 19 February 2018
In 1999, UNESCO declared 21 February as International Mother Language Day, to be observed annually worldwide, promoting awareness of linguistic and cultural diversity and multilingualism. On Sunday 25 February, come and celebrate your family languages and the many other languages spoken in the ACT area by joining the
2018 Mother Languages Walk
across Commonwealth Bridge in Canberra.
When? 3 pm Sunday 25 February 2018 (please note the change of time from 10 am to 3 pm)
Who? Anyone and everyone! Free event
Where? Start: Under the flags, near the National Library in Canberra; End: near Stage 88 in Commonwealth Park (2 km walk)
For more information, see Facebook: 'International Mother Language Movement Canberra'.
Languages Forum Update, posted 12 February 2018
See
this link
for the latest update from the Languages Forum of the ACT. Items in this edition (some are updates of items from the December edition):
Promoting languages at the Multicultural Festival
Mother tongue multilingual poetry at the National Multicultural Festival in 2018
Language activities for children at the National Multicultural Festival in 2018
Mother Language Walk Sunday 25 February 2018
Raising Children in more than One Language Sunday 4 March
Languages education in the discussion of the Future of Education in the ACT
ANU Diploma of Languages discontinued
Canberra Languages Network
Motion in Federal Parliament on Monday 12 February 2018 to observe International Mother Langhuages Day (IMLD)
This is a Voice exhibition at the Powerhouse Museum in Sydney
ACT Bilingual Education Alliance (ACTBEA).
Copies of previous Canberra Region Languages Forum Updates are available at
http://canberralanguages.blogspot.com/p/forum-updates.html
.
Workshop with Gianfranco Conti, posted 29 January 2018, updated 8 & 16 February 2018
A reminder and update from MLTA Executive Secretary Annemarie Power:
We have an excellent PL opportunity taking place soon on Saturday 17 February 2018. We are lucky to have internationally renowned educator Dr Gianfranco Conti returning to present on 'Metacognition and Language Skills'. It is not necessary to have attended the 2017 workshop with Gianfranco and the topics will be different to those in last year's workshop.
The registrations close Thursday 15 February (extended from the 9th), so don't forget to sign up. All who attended his workshop last year were very inspired by Dr Conti.
Details at a glance:
Timing: 8:30am arrival and registration for a 9:00am start and 3:30pm finish
Location: Hedley Beare Centre for Teaching and Learning in Stirling.
Cost: $140 MLTA ACT Inc. members, $230 Non MLTA ACT Inc. members
Registration: Trybooking.Com by Friday 15 February 2018 (this is an extended closing date).
No late registrations will be accepted so please make sure you register to avoid disappointment. Please note there is a $0.30 booking fee per ticket.
Morning tea and lunch will be provided – please ensure you provide us with your dietary requirements when registering.
For further background on Dr Gianfranco Conti please see:

The Language Teacher Toolkit, the book he co-authored
The language learning website he founded: Language Gym
Consider joining the Facebook group he is an administrator and a founding member of: 'Global Innovative Language Teachers' (GILT)
See also the event flier – please feel free to pass on to colleagues who are not MLTA ACT Inc. members or to print and display in your staffroom.
If you have any questions, please
email Annemarie
.
AFMLTA Ready Set ... workshops update, posted 22 January 2018, updated 8 February 2018
The venue has now been confirmed for both AFMLTA Australian Curriculum
Ready?Set?Plan! and Ready?Set?Assess! workshops
, on Friday 23 March and Saturday 24 March 2018, from 9:30 am to 3:30 pm. These will be held at the Hedley Beare Centre for Teaching and Learning (HBCTL) on both days. These workshops are TQI accredited for five hours. Registration is via AFMLTA website at
www.afmlta.asn.au/content/readysetassess
.
Previous years
MLTA ACT news items for previous years are available as pdf documents, listed below, commencing with the most recent year.
Last updated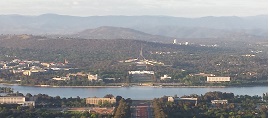 The MLTA ACT Works 4U!