Employment opportunities
Supporting languages learning and employment for languages teachers
The key role of the Modern Language Teachers' Association of the ACT is to promote language learning in the ACT. To that end, the Jobs page on MLTA website provides information for languages teachers about employment opportunities. Announcements below are based on consultation with employers, including schools and language education providers when they require languages teachers.
Current positions open for applications or expressions of interest
Possible German teaching role for 2019
The Canberra Academy of Languages is inviting student enrolments for Year 11-12 Continuing and Advanced German in 2019. Subject to viable numbers for a class to run, CAL will need a qualified teacher for German. If interested, please
contact CAL
. Relevant qualifications include:
Working with Vulnerable People (WwVP) registration
Teacher Quality Institute (TQI) registration or Permission to Teach
Speaking and writing skills in the target language at least equivalent to completion of a university sub-major or minor, or level B2 in the Common European Framework of Reference for Languages
If not a native speaker of English , skills in English equivalent to at least 6.5 overall and 6.0 in each International English Languages Testing System (IELTS) sub-test
Evidence of a sound understanding of language teaching methodology
ICT capabilities including the ability to identify suitable authentic source documents in the target language and to curate online learning resources for access by students
Jobs archive
German language teacher
The Canberra Language School advertised for a teacher for a public servant in preparation for an overseas posting.
Language: German
Level: Beginner
Number of students: maximum of 2 Dates: Monday 17 September 2018 to Friday 12 October 2018
Days and times:

Monday 17 September 2018 to Monday 24 September 2018: Monday to Friday, 9:00 a.m. to 12:30 p.m. (flexible)
Tuesday 25 September 2018 to Friday 12 October 2018: Monday to Friday, 9:00 a.m. to 12:00 p.m. (flexible)

Total number of hours: 60
Location: TBA, (flexible)
This position has been filled as of August 2018.
Last updated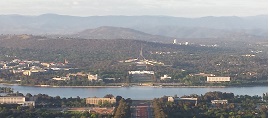 The MLTA ACT Works 4U!