MLTA ACT Events
Current and Future Events
Dates for events in 2019 are listed below.
Events are listed in date order with the next scheduled event at the top.
For past events, see Recent Events for events of last year and earlier this year and Previous Events for events prior to last year.
Date and venue
Event
January 2019
Monday 28 January 2019
Paris, France
Official launch of the International Year of Indigenous Languages
Co-organised by UNESCO and other relevant stakeholders, with the theme "Indigenous languages matter for sustainable development, peace building and reconciliation".
February 2019
Monday 4 February 2019
First day of Term 1 for new students in 2019
Thursday 7 February 2019, 6 pm
Alliance Française de Canberra
66 McCaughey Street, Turner (tbc)
Registration evening for new students with Canberra Academy of Languages
SFriday 15 to Sunday 17 February 2019
Canberra City
National Multicultural Festival

Canberra Academy of Languages, ACT Bilingual Education Alliance, Canberra Region Languages Forum will be some of the organisations represented at the Multilingual Canberra stall (G33) on Sunday 17 February.

Thursday 21 February 2019
20th International Mother Language Day

International Mother Language Day was proclaimed by the General Conference of the UNESCO in November 1999.

Thursday 28 February 2018, 5 pm for 5:30 pm
The Loft
Duxton, O'Connor Shops
MLTA ACT Annual Meet and Greet.

We will be announcing the plans for 2019 and presenting the Fiona Arthur Language Teaching Award for 2018 to Rebecca Battaglini. See the event flier for more information.

RSVP via Google form

Thursday 28 March 2019, 4:30pm start)
Telopea Park School
New South Wales Crescent, Barton
Annual General Meeting
Learn more about the behind the scenes work and maybe even consider joining the Executive Committee to support our vibrant association!
RSVP via Google form

May 2019

Saturday 4 May 2019, 11 am to 4 pm
Old Bus Depot Building, Kingston Foreshore
21 Wentworth Avenue, Kingston, ACT
Connect and Participate Expo (CAP Expo) 2019

CAP Expo showcases opportunities to join groups in the Canberra region and build social connections around common interests. Canberra Region Languages Forum, ACT Bilingual Alliance and CAL will participate in a stall at the expo.

Friday 10 May 2019
Teachmeet

July 2019

7-9 July 2019

Wrest Point Conference Centre
410 Sandy Bay Rd, Sandy Bay
Hobart, Tasmania

22nd AFMLTA Languages Conference

Keynote speakers:

Professor Andy Kirkpatrick (Warwick University, UK)
Professor Joseph Lo Bianco (The University of Melbourne)
Professor John Hajek (The University of Melbourne)

Horwood Address: Professor Jane Simpson (ANU). The Horwood Address will be an opportunity to recognise and celebrate the International Year of Indigenous Languages.

August 2019

Saturday 17 August 2019
MLTA ACT Conference (TBC)

October 2019

Saturday 5 October 2019
Canberra
Community Languages Australia National Conference

Community Languages Australia is also known as the Australian Federation of Ethnic Schools Associations.

Date TBC, October 2019
Dr Gianfranco Conti return workshop
Recent events
Events are listed in date order with most recent events at the bottom.
These are past events in the current calendar year.
Date and venue
Event
January 2018
Tuesday 1 January 2019
International Year of Indigenous Languages
The United Nations has declared 2019 as the International Year of Indigenous Languages (IYIL) to raise awareness of Indigenous Languages, benefit the people who speak these languagesand promote appreciation of they make to the world's cultural diversity.
Previous events
MLTA ACT events for previous years are available as pdf documents, listed below, commencing with the most recent year.
Last updated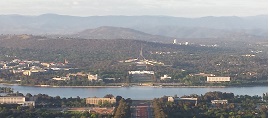 The MLTA ACT Works 4U!